All About LuAnn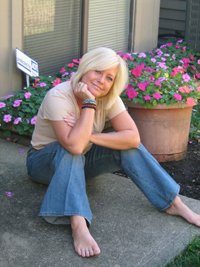 Becoming an avid reader at a young age, McLane soon knew she wanted to be a writer. Encouragement from teachers led to creative writing classes on both the high school and college level. In the mid 1980's she became a staff reporter and wrote human-interest stories for several local newspapers and at one point had her own award-winning column in The Kenton County Recorder. Fiction, though, was what she really longed to write. She joined an eclectic literary group called Night Writers and met romance novelist Nicole Jordan who invited her to join Romance Writers of America. With a handful of women, they founded the Ohio Valley RWA chapter that is now a huge national chapter.
Four children and a traveling husband, however, curtailed McLane's writing career until a now-or-never mid-life crisis made her overcome her fear of computers and jump back into the crazy business of romance writing and she hasn't looked back.
Her fiction accomplishments during the past three years include eHarlequin choosing her to write a chapter for the online romance The Rancher and the Rose. Her inspirational romance Chicken Soup for Annie, won an honorable mention in the Writer's Digest 2001 Writing competition, placing 37th out of over 1600 entries. Fowl Play, a romantic comedy, was published in the anthology Romancing the Holidays, Elan Press February 2002. In a national contest, Beach House Presentations/yournovel.com chose her romance, Mountain Magic to be included in the anthology Celebrating Romance as part of national promotion for their popular personalized romances and was featured in an article in People Magazine. Recent non-fiction credits include "Under the Covers" an article about writing romance in Cincinnati Woman Magazine. She ghost wrote a story for her mother that is included in The Breast Cancer Book of Strength and Courage Prima Publishing, October 2002, and had the pleasure of promoting and signing it with her at Barnes and Noble with local news coverage.
In 2003 her short romance, "Express Lane" appeared in Woman's World Magazine. Her big break, though, came when Lori Foster ran a contest on her website looking for fresh new voices in erotic romance. Her entry was chosen as one of the favorites and submitted to editor Kate Duffy at Kensington, resulting in the sale of Cabin Fever which was in the contemporary anthology, Wildest Dreams, a December 2003 release from Brava.
McLane now writes for Signet Eclipse, an imprint of New American Library. Although she still enjoys penning sensual contemporary trade-sized romances, she now also writes southern romantic comedy in mass market including Dark Roots and Cowboy Boots, Dancing Shoes and Honky Tonk Blues, Trick my Truck but Don't Mess with my Heart, Redneck Cinderella and her October 09 release of He's No Prince Charming.  She was excited to be in a Christmas anthology with Susanna Carr and Janice Maynard, an October 2010 release.
McLane was thrilled to collaborate with country music superstar Wynonna Judd on the novel Restless Heart released January 2011.  The heartwarming novel explores the pitfalls Destiny Hart faces while pursuing a career in country music.  Success on the musical stage is all Destiny ever wanted, and when she finds it, she feels as if her dreams have come true. But with the exhilarating rush of success comes a price-and a battle to recapture the traditions that were her foundation. Struggling to reconnect with the things that matter most, Destiny is putting an unexpected new spin on her own career-one that will redirect her professional and personal life in ways she never imagined. Written with genuine heart and emotion, Wynonna Judd's accessible debut novel is a celebration of family and friends, of love and loss, of success and surrender, and of one woman's inspiring path of self- discovery.  McLane enjoyed working on the project with Judd and hope for another collaboration in the future.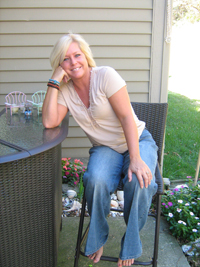 In March 2011 McLane launched Playing for Keeps, the first book in the bestselling Cricket Creek series.  Although written with snappy dialogue, sensual love scenes and quirky humor, this series sends McLane's readers on a nine book journey that explores the hardships of a struggling economy but a town that refuses to give up.
When she takes breaks from writing, she enjoys reading, cooking, traveling, movies, concerts, hanging out with friends and family and watching University of Kentucky basketball. Country music continues to influence her work and she heads to Nashville, Tennessee whenever she gets the chance… but of course she's usually writing!
Read the Latest!